Gammadot Rheology - Industry Links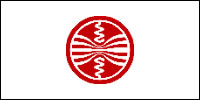 The Society was founded as an informal British Rheologists' Club in 1940 and has as its objectives the promotion of science and dissemination of knowledge in the areas of pure and applied rheology. It has expanded greatly since then and has reached over 600 members, of whom about one third lie outside the U.K. and distributed widely throughout the world.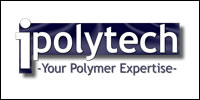 Independent Polymer Technology Ltd provide consultancy, testing and analysis services to material suppliers, converters and all end user sectors. Based in the UK the company offers expert advice & testing on all aspects of polymer technology; from material formulation, design for long term durability and polymer processing. We can provide support all the way from concept through to recycling.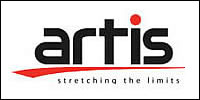 Artis is the UK's leading rubber testing & consultancy laboratory. Artis provides a wide spectrum of industrial support ranging from optimising customer compound formulations to providing problem solving services (root cause validation to solution implementation), through to expert witness legal support & rubber technology training courses. There is also a materials analysis service offering bench marking and reverse engineering together with both conventional & electron microscopy facilities.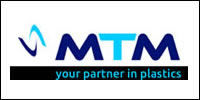 MTM limited is a privately owned company, operating from its 45,000 sq. ft. facility in the West Midlands.With a history dating back over 40 years, MTM has helped to develop the use of composite materials into new markets, and applications. MTM is one of the largest independent moulding companies in the UK, with over 40 compression moulding presses, ranging in size from 50T to 800T. As well as compression, and injection moulding capabilities, MTM also provides a wide range of post-moulding operations, including paint spraying, and assembling of kits.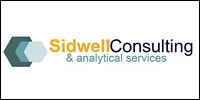 Working in collaboration with ISO 17025 accredited laboratories and other specialists, Sidwell Consulting and Analytical Sevices provides support to global industries in the following main areas: Regulatory approval testing and certification of food contact materials. European Food Safety Authority (EFSA) petitions and US FDA food contact material notifications (FCNs). Extractable and leachable studies on medical materials. Detailed analysis and characterisation of polymeric materials including plastics, elastomeric materials, packaging, coatings and thermosets. Examination of material failures (cracking, contaminants, premature degradation, adhesion and bonding problems etc.) and Biodegradable materials.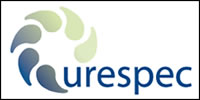 Whether you are a polyurethane systems house, an edge sealant manufacturer or a supplier of coatings, Urespec can support your business with advice, technical know-how and supply you the optimum catalysts for your manufacturing process. As an independent technology led company we offer a unique customer orientated approach to product development. By working closely with customers we provide a full technical package to develop new products or enhance existing systems in line with ever changing regulatory requirements. Urespec works by first visiting customers to evaluate their products and/or manufacturing processes. Then by supporting technical staff we share knowledge and expertise to find practical and innovative solutions. With over 30 years' experience in polyurethanes, we at Urespec understands the industry, know the chemistry and have the vision and the confidence to offer companies a personalised bespoke service to ensure their polyurethane products meet today's needs for innovation, value and sustainability.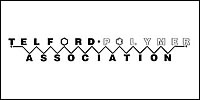 The Telford Polymer Association - The TPA is an association of people involved in the Plastics and Rubber industry mainly in Shropshire, but with significant numbers in surrounding areas.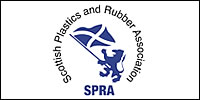 The Scottish Plastics and Rubber Association is an independent society catering for the needs of individual professional members and Corporate Member companies and organisations. The primary aim of the SPRA is 'to promote the advancement of plastics, rubbers and related materials through education and training in the science, engineering and design associated with the manufacture, conversion and end-use of polymeric materials'. The SPRA provides a forum for the plastics, rubber and general polymer community in Scotland through the provision of technical meetings, support for polymer education and social activities.