| | |
| --- | --- |
| | What's in this issue... |
| | Acquisition of Unique PvT Apparatus... More |
| | Hot Melt Temperature Cell Purchased... More |
| | Rubber Cure Rheometer Refurbishment... More |
| | Rotational Rheometer Cooling System Improved... More |
| | Gammadot Services Overview... More |
September saw Gammadot take delivery of the Rapra Technology-developed PvT apparatus. Of a similar operational design to the Gnomix PvT high pressure dilatometer, this bespoke equipment is used to produce specific volume data as a function of pressure and temperature across a wide temperature / pressure range, (23°C to 350°C / 5 to 200 MPa). PvT data describes the compressibility and volumetric expansion of materials, and is an important input parameter in flow simulation software packages such as Moldflow & Sigmasoft 3D, where the information is critical in packing, shrinkage & warpage calculations. This latest addition to our suite of test equipment makes Gammadot the only independent UK commercial service provider of PvT data, produced by high pressure dilatometry.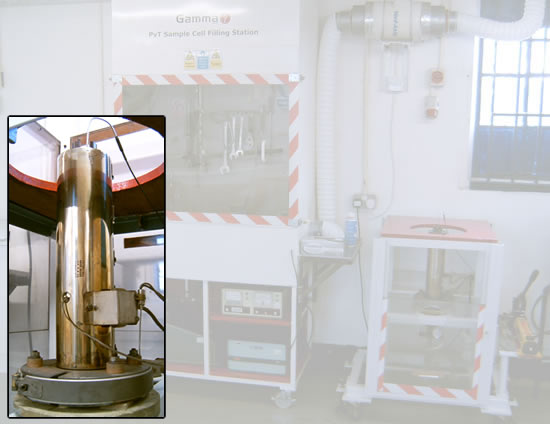 A VUK TCU Hot Melt System (comparable to the Brookfield Thermosel system), has been purchased to support a recently secured medium term adhesives viscometry Q.C. project requiring measurements to ASTM standard D3236 - 88. This electrically heated unit can be used in conjunction with our RVDV-I+ (medium viscosity) & 5xHBTDV-II (ultra high viscosity) viscometers, and will be available to support contract work requiring high temperature Brookfield measurements. The TCU also compliments our Brookfield small sample adaptor which now has expanded versatility with the purchase of a SC4-13R cylinder enabling the range of hot melt spindles bought in with the TCU to be used in the small sample adaptor water jacket.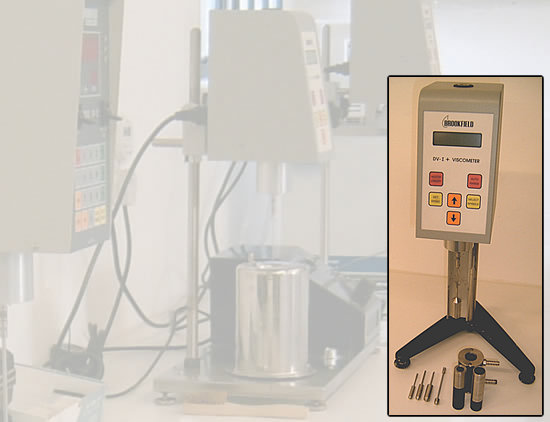 Back to Top
Current planned equipment upgrades include refurbishing our Monsanto R100 oscillating die cure rheometer (ODR). Improvements to the system will include the replacement of the standard Monsanto chart recorder in favour of an in-house developed computer data logger system enabling accurate electronic collection of cure data and calculation of standard percentage cure & scorch parameters with the aim to expand the software to provide further advanced cure kinetics analysis.
Back to Top
We have recently improved the design of the bespoke cooling system attached to the Reologica StressTech HR rotational rheometer used to derive low temperature viscometry, oscillatory & yield stress data. The time between temperature changes has been decreased and a significant increase in cooling ramp rates achieved. The system involves "super chilling" the air supply feeding the rheometer lower plate by passing it through a stainless steel coil consisting of ~5 metres of tubing which is seated in a dewar of liquid Nitrogen.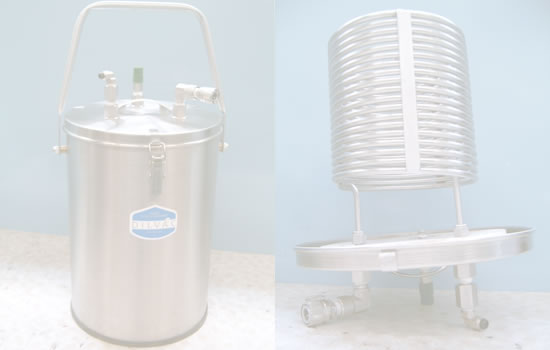 Our expertise is based primarily in the rheological characterisation of elastomers and thermoplastic melts, although we have experience with many other materials covering: bitumens, industrial sealants, oils, greases, paints, PVA, hot melt adhesives and food additives to name but a few!

We also have many years experience in providing materials characterisation data support for proprietary flow simulation software packages such as Moldflow, Sigmasoft 3D and the now discontinued Fillcalc & C-Mold systems.

A brief summary of our key measurement services includes:

Rheology - Capillary / Rotational Rheometers / Brookfield Viscometers

Shear viscosity versus shear rate / stress / temperature / time

Oscillatory (Dynamic) viscometry - n*, G', G", Phase Angle, etc

Extensional (elongational) viscosity versus extension rate

Shear Viscosity as a function of hydrostatic pressure (pressure dependence)

Full range of Brookfield equipment for "infinite sea" comparative viscometry

Yield Stress Analysis (Experienced in sub-zero measurements to -60°C)

Thermal stability / degradation / cure studies
Flow Simulation Software Support
Moldflow (MPI, MPA & CMK2 Group Tests - Through Filling & Packing)
Sigmasoft 3D
The supplied combination of the following parameters is dependent on which package is required and material type.
.
Bagley end corrected Shear Viscosity Vs Shear Rate @ 3 temperatures
Specific Heat Capacity
Thermal Diffusivity (To calculate Thermal Conductivity)
Room Temperature & Melt Density
Ejection & Transition Temperatures via DSC cooling trace
PvT - Specific Volume as a function of Pressure & Temperature
Cure Kinetics @ 4 temperatures
For further information about Gammadot testing & consultancy services, or if you have a specific problem / testing requirement which you would like Gammadot to provide a solution to, please contact us using the new details at the top of the page or via the enquiry form HERE.
The last newsletter's instructions for removal / confirmation of listing on the newsletter mailing list, seemed to cause a certain level of confusion in a number of cases so to simplify the process, if you DO NOT wish to receive any further quarterly emails from Gammadot Rheology Testing & Consultancy Services then please reply to this message with the word REMOVE in the subject bar.

Best regards,
Mark C. Edwards
Gammadot Rheology Testing & Consultancy Services